Our Team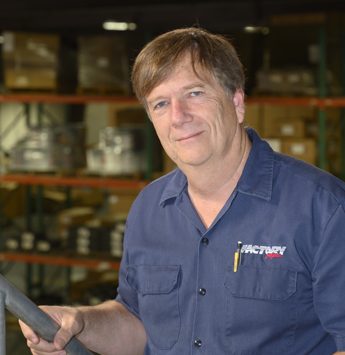 Ross Liberty
Department: Executive
Tenure: 45+ years
Ross founded Factory Pipe in his parent's Southern California garage some 45 years ago as a provider of low-quantity, stamped, two-stroke exhaust systems for the aftermarket motocross. Today, he oversees the operation from concept to on-time delivery.
Our creative, unconventional thinking will prevail over doing things the way they've always been done. We provide product knowledge, design expertise, and an avenue for our customers to deliver relevant and profitable products to the market.
-Liberty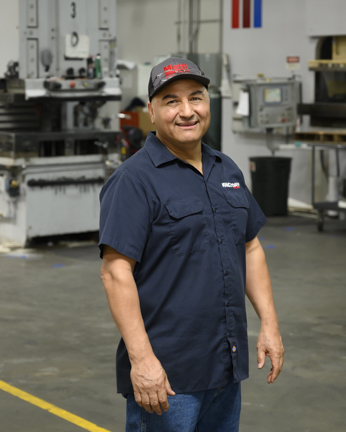 Baldomero Castanon
Department: Stamping & Tubing
Tenure: 32 years
Baldomero started at Factory Pipe more than 30 years ago as a press operator. Today, he manages two departments and is a key member of the leadership team. His work ethic, attention to detail, and company loyalty set the standard for other employees, and his smile makes everyone's day a little better.
Show up on time every day. Work hard. Pay attention so you get things right the first time.
-Castanon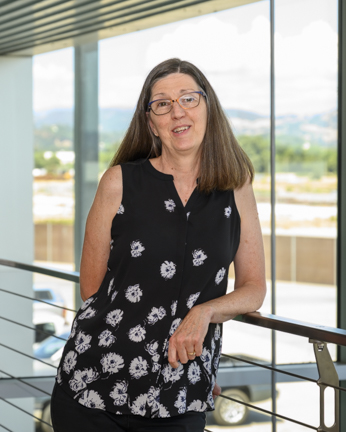 Cindy Butzow
Department: Administration
Tenure: 27 years
Almost 30 years ago, Cindy accepted a position as an office manager for a 15-person company. Although her title hasn't changed, her responsibilities have. Factory Pipe now has about 70 employees and the complexity of managing the administration for all those people keeps her busy.
Factory Pipe is a great employer. We provide stable work at a fair wage with good benefits. We work as a team and we share a commitment to excellence. That's why most of the 15 people who were here when I started still work here.
-Butzow
Steve Lynch
Department: Machine Shop
Tenure: 13 years
After working at a local machinist shop for 21 years, Steve came to Factory Pipe for the work environment, job security and benefits. Like many people at Factory Pipe, he has a work hard/play hard approach. When he's not overseeing the machinists, you can find him at Lake Pilsbury boating and camping.
I like working here because I am surrounded by people who have a positive attitude, serious work ethic, and a high skill level.
– Lynch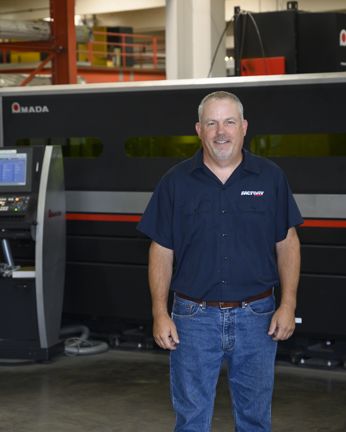 Brent Christensen
Department: Laser & Welding
Tenure: 15 years
When Brent was 10 years old, he made his little brother spin their father's lathe manually so he could "make stuff." He's been working with his hands ever since. Brent enjoys working at Factory Pipe because he enjoys the challenge of interesting work and the team-based environment.
We have an impressive lineup of equipment and a ton of experience. That and the fact that we all have a common goal are how my team and I exceed customer expectations.
-Christensen
Eric Delgado
Department: Warehouse
Tenure: 23 years
If you need to know something about shipping or receiving at Factory Pipe, Eric is your guy. On the outside, he's friendly and easy-going, but don't let that fool you. He feels personally responsible for every single shipment and is serious about making sure everything goes out as it should.
This is a great place to work. Ross [Liberty] is appreciative of our work, and he listens to us. He is also generous and kind-hearted. It feels like we're all working in his garage together–and he loves being here.
-Delgado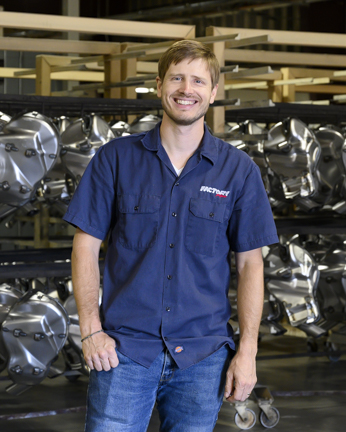 Jon Edwards
Department: Engineering
Tenure: 6 years
Jon worked at Arctic Cat in Northern Minnesota for ten years before joining Factory Pipe. He moved his wife and four children to rural Northern California where the "people are real and the weather is awesome." Like many Factory Pipe employees, he enjoys adventure sports and the equipment supported by Factory Pipe components.
Because we're vertically integrated, we can develop and manufacture parts quicker than most and better than, well, anybody. Also, because we tool things for a smaller run, we can shave costs where others can't. We pass those savings on to our customers.
-Edwards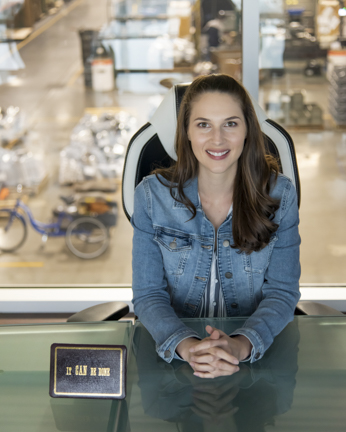 Laura Liberty
Department: Human Resources
Tenure: 15 years
Laura has worked nearly every job on the floor before earning a Master of Business Administration and gaining outside management experience. She recently returned to Factory Pipe and absolutely loves her job as the Human Resources and Communications Manager.
Every day I contribute to something greater than myself and I have fun while I do it.
-Liberty